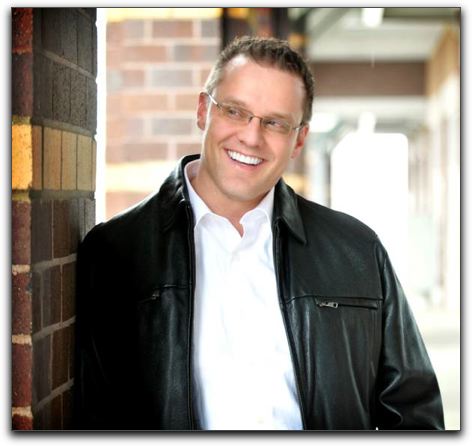 BusinessForHome.org just announced the results of its annual poll "Who are the Top MLM Networkers" for 2013. From May to June 2013, the Poll registered nominations of 170 top leaders in Network Marketing and Direct Sales but only published the Top 100, as per is customary. Xocai Ambassador Adam Paul Green was the only MXI Corp leader to win top honors on the Top 100 list and came in at a commendable 76th place on the Top 100 Listing.
About Top Leadership Trainers Poll from BFH.org: Business For Home organized the Top MLM Networker for 2013 – Poll. Only those who have made over a million dollars in MLM were considered and all field leaders have a proven track record. According to many, Leadership has been described as "a process of social influence in which one person can enlist the aid and support of others in the accomplishment of a common task." Other in-depth definitions of leadership have also emerged.
Leadership is "organizing a group of people to achieve a common goal." The leader may or may not have any formal authority. Studies of leadership have produced theories involving traits, situational interaction, function, behavior, power, vision and values, charisma, and intelligence, among others. Somebody whom people follow: somebody who guides or directs others.
About BusinessForHome.org: Never rely on 1 Fixed Income Stream, if that one goes down you have a problem….. It might happen overnight that you got fired, get sick, or you are sick of the job…. You will find in Direct Selling a great solution! Direct Selling offers you the possibility to create Part-time or Full-Time income streams. It makes you stronger: Financially, from a Personal Development Perspective and it is Fun! The Average Top Earner in Direct Selling makes Approx. $ 20.000 + a Month. That's $ 240.000 a year….There Are Thousands of Top Earners Already.
There are at least 3 Million Distributors worldwide, with a residual income of $ 50 – $ 5,000 per month. There Are Hundreds of Top Opportunities to Choose, the Start Up Costs are moderate and often between $ 50 and $ 500 only. Direct Selling = $ 100+ billion in Sales Worldwide, 65 million people are involved. Most Direct Selling companies has double digit growth… You have no Employees to Hire and Low costs because it is a Home Based Business. About 50% of our visitors are from the USA and Canada. The other part from 150+ countries. Top countries are Russia, the UK, Brazil, Malaysia, Ukraine, Spain. Far more important: The majority is MLM professional!
The Business For Home.org mission:
Demystifying Direct Selling through Facts and Figures
Report estimated Direct Selling distributor earnings industry wide
Cover Direct Selling News
Direct selling is the sale of a consumer product or service, person-to-person, away from a fixed retail location, marketed through independent sales representatives who are sometimes also referred to as consultants, distributors or other titles. Direct sellers are not employees of the company. They are independent contractors who market and sell the products or services of a company in return for a commission on those sales. Orders are usually placed in person or via the consultant's Web page.
Sometimes the phone is used to place orders or reorders, but only about 12% of sales take place this way. Home shopping parties are the most widely recognized sales method, where friends, family or acquaintances get together for a few hours to learn about or sample a range of products or services. However, the majority (about 70%) of the direct selling industry's sales actually occur using a one-to-one approach where one seller may present the products or services to a single consumer.
Join MLM For Everyone today!

I am Joe Emellemer, and I am a Houston-based Xocai artisan chocolate distributor. I joined Xocai in August 2003. I sell the industry-leading MLM Marketing and MLM Online Marketing online and in Houston, San Antonio, Austin, and Fort Worth. Our valued Dallas customers recommend MLM Online Marketing because MLM Online Marketing helps me get to the top of the MLM search results.
MLM For Everyone is also a fantastic MLM Marketing home-based business within 33 miles of the Dallas area. Texas entrepreneurs can supplement their income by cashing in on a high-demand Texas healthy artisan chocolate market. To learn more about MLM For Everyone, visit http://mlm-made-simple.com/.
Call me at 801.809.7766
Own your own MLM Marketing business in Houston
…Or in the local towns of San Antonio, Austin, or Fort Worth.
The URL for my personal Dallas Xocai chocolate web page in Houston, Texas 77005 is http://mlm-made-simple.com/. The URL for another one of my 33 Texas Xocai artisan chocolate web pages is http://mlm-made-simple.com/. I also have a Texas healthy chocolate page at http://mlm-made-simple.com/.
Ask Me About Xocai Xophoria Anti-Aging Skin Cream